Pferdezaun Pulverbeschichtet
Kurze Einleitung
Der Rinder- oder Pferdezaun ist aus ovalem und rundem Rohr gefertigt, diese Pferdezaunplatte ist mit verzinktem und beschichtetem Pulver versehen. Der Prozess ist professionell, es schließt die kurze Maschine des Schnittes ein, Form bilden Maschine, geschweißtes Team, professionelles Qualitätskontrollteam, sowie das Verpackungssystem. Der Zaun umfasst das Zaunfeld (mit oder ohne Futterplatz) und Zaun (mit oder ohne Futterplatz). Ein-zwei zentrale Schienen, um den Zaun zu stützen.
Spezifikation
Material

Carbon steel

Pipe thickness

1.6mm - 1.8mm.

Pipe dimension

Three types ( round pipe, square pipe, oval pipe)

1. round pipe: 32mm; 42mm.

2. square pipe: 40mm × 40mm; 50mm × 50mm.

3. oval pipe: 30mm × 60mm; 40mm × 80mm; 50mm × 100mm; 40mm × 120mm.

Panel size (H × L)

1.0m × 3.0m; 1.5 × 2.0m; 1.6m × 2.5m; 1.8m × 2.1m; 1.8m × 2.1m; 1.8m × 2.4m, 1.8m × 3.0m, etc.

Finish

hot-dipped galvanized, power painted, PVC coated.

Painted color

white, gray, orange, green, red, pink, etc.

Bars/Rails

3 rails, 4 rails, 5 rails, 6 rails, 7 rails. 1.8m high with 6 bars/rails or 1.6m high with 5 bars/rails, etc.

Packing

packed in steel pallet or in bulk.

Main markets




Beschreibung
-1.8m high with 6 bars/rails or 1.6m high with 5 bars/rails.
-Complete with Caps & Foot plates.
-Holes for ground pin on one leg of each panel.
-Elongated lug holes in brackets, for ease when connecting.
-All hardware including hinges, bolt hook, chain and nuts & bolts are galvanized.
-Our Pens are the choice for strength, safety and durability
Verpackung und Versand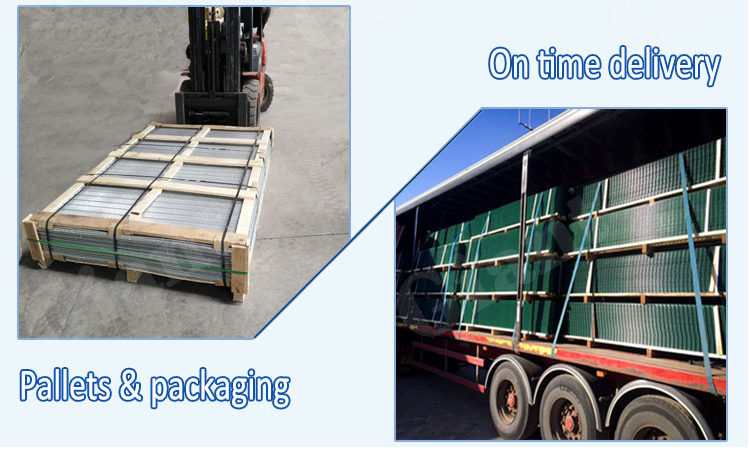 Unsere Dienstleistungen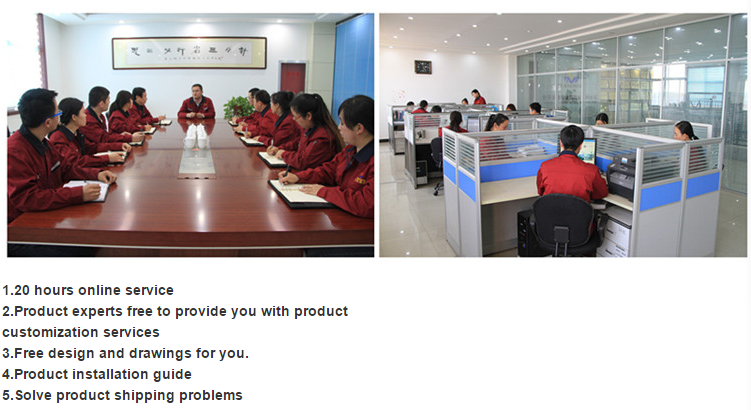 Firmeninformation
Hebei Gaint Metal Technology Co., Ltd ist eine Fabrik in Anping mit einer langen Geschichte 27 Jahre. Speziell in der Linie von Maschendrahtzaun haben wir professionelle Arbeiter, Designer und Qualitätskontrollabteilungen. Stellen Sie sicher, dass das Material, das Halbzeug, die Endprodukte, die Verpackung und das Laden in Ordnung sind. Auch wir haben die ISO 9001/2008 und BV-Zertifizierungen, SGS und andere Zertifizierungen werden ebenfalls zur Verfügung, wenn Sie benötigen. Wir versuchen unser Bestes, um das hochwertigste Produkt mit einem konkurrenzfähigen Preis zu liefern.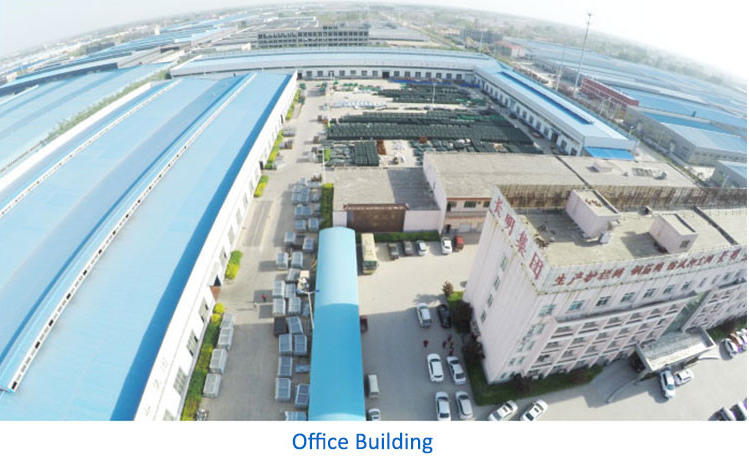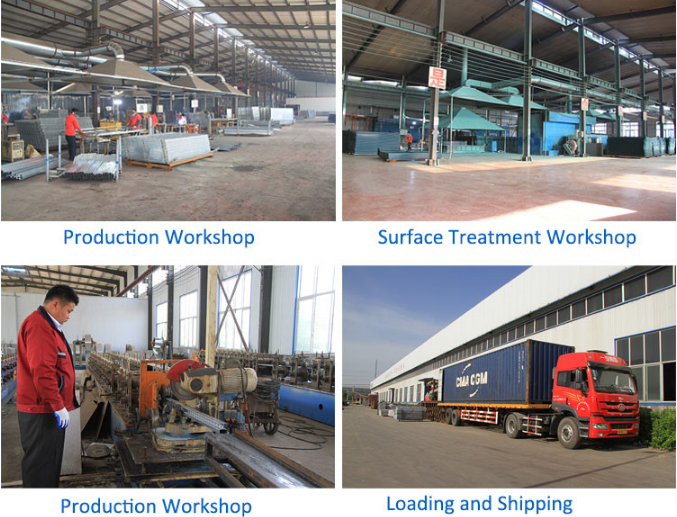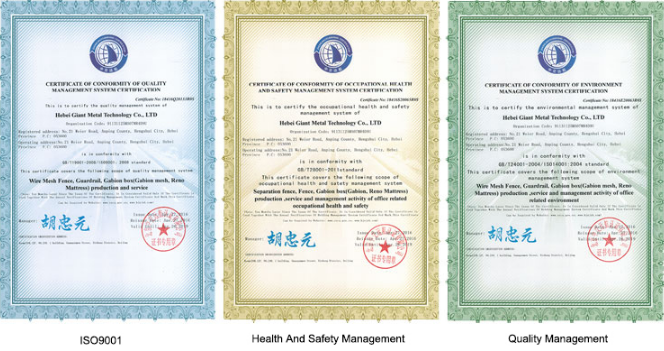 Produktgruppe : Maschendrahtzaun > Pferdezaun